Dog Training - Classes : courses : workshops
WE OPEN FOR CLASSES.
AT ALL OTHER TIMES ACCESS IS FOR PRIVATE APPOINTMENTS ONLY
==
Customer fb Review "Absolutely brilliant facility. Ange is welcoming to everyone and is so calm and relaxed that she inspires confidence in dogs and their owners (she is possibly tearing her hair out inside but never shows it). What really stands out is the importance placed on everyone getting what they want from the class, she goes out of her way to treat everyone as an individual and benefit from the time they are there." A.H
dog training classes - JUNIOR AND BEGINNER
Growing our life skills




Our Juniors & Beginners classes are designed to grow our range and levels of life skills progressing beyond the foundations.

We`ll put special emphasis on maintaining good behaviour & addressing issues that may occur or have crept in during the adolescent phase. Which is remarkably similar to "human teenage"


Older puppies, adolescents, new forever homes, basic dog training
Carefully structured: 6 week programme
Flexibly choose to have your own space or be closer to dogs and distractions as you progress
Welcome pack and support materials
Problem Solver Consultations available as an add on
100% Satisfaction Money Back Guarantee

Class Time Options:




Next Courses are expected to start in September dates tbc -

Saturday x- last class x


10.45am - 11.35am : 6 weeks :£80






Coronavirus precautions remain in place, customers will be required to maintain social distancing and wear a face mask indoors unless they are exempt.

Click here
for directions to Norbreck Canine Centre
DOG TRAINING & Activities INTERMEDIATE Classes
Brain Games - Obedience & Rally - Body Awareness

Dog training classes suitable for those with basic training such as moving up from Juniors and Beginners.
Learn, h
ave fun & enjoy a dog you're happy to live with as part of your family and lifestyle.
6 week join- any-time, includes one missed week concession
Core Skills for Obedience & Activities:
Strengthening Attention & Responsiveness.




Progressing Life Skills & Working off lead.




Distance Cues & Control.
.Introduction to :
Brain Games & Problem Solving.
Rally - Fun "obedience style exercises" course.
Body awareness & building confidence.
Classes take place On Saturdays At 11:45AM
Dates TBC
Click here for directions to Norbreck Canine Centre
RECALL, SOCIALISATION AND EXERCISE
Relaxed and informal dog training sessions building recall and socialisation skills, gives dogs an opportunity for a good mid week exercise in a controlled environment.
Open to sociable dogs over 9 months old

with a basic level of obedience

Outdoors emulating real life distractions

Sociably connect with like-minded individuals
Were fully fenced and floodlit for your safety and security
Release from on lead and winters` after dark pavement pounding
Welcome pack and support materials
100% Satisfaction Money Back Guarantee

Sessions take place on ~

We are not currently offering this course in line with APHA/KC guidance on contact between dogs from

different

households during training classes .

Any start date will be dependent on the developing public health situation.
If you would like to be placed on the wait list please click on the contacts page button and send us a message.

We will inform you when we plan to restart in due course.
Click here
for directions to Norbreck Canine Centre
regular individual DOG Training classes
MASTER "IT" CLASSES
Individually bookable focused classes of around 2hrs to build desired behaviours and address common training problems.


Loose Lead Walking
Gaining & Holding Attention




Dealing with Pulling on the Lead




Heel walking




Casual walking - with me
Recall - Coming Back When Called
Gaining & Holding Attention

Motivation

Recall

Recall with Distractions




Classes are scheduled regularly :~
Recall- Coming Back When Called - TBC
Loose Lead Walking - date TBC


Click here for directions to Norbreck Canine Centre
Course Life Skills And Levels
"Our courses are designed to progressively build real skills for a lifetime"


Relax, enjoy and have fun with a dog you're happy to live with as part of your family and lifestyle
Our courses are aligned to the Kennel Club Good Citizen dog scheme.
Life Skills
Socialisation And Good Manners

Paying And Holding Attention
Vehicle Control
Positions: e.g. Sit - Stand - Down - Heel
Walking Nicely On And Off Lead
Coming When Called
Giving Up Items And Leave It

Wait And Stay

Control At Doors And Gates
Responsibilities And Care
Handling, Checks, Grooming
Go To Bed And Relaxed Isolation
Learning And Bonding With Play
Course Levels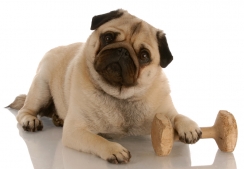 As we progress through the courses we`ll build our range of life skills & skill levels with the duration, distance and distractions of everyday life.
Working at our own pace we`ll adapt each exercise giving the right level & type of challenge for progressive successful outcomes.
As we advance we`ll include handy skills, tricks, training games and fun challenges such as rally.
If you choose to continue and graduate "high school" there's even the opportunity to join our trained dogs group.
Best Practice Learning

100% Satisfaction Money Back Guarantee
It's simple; If you decide at the end of the 1st class of your 1st course, it's not for you, we`ll offer you a full refund.
We`ll get the best out of our puppies and dogs by building and practising positive, reward based techniques that work for us and their individual needs.

We value the diversity of customers' skills and experience, ensuring everyone has the right amount and type of support for their needs including advance welcome packs and course support materials to set you up for success.