Activities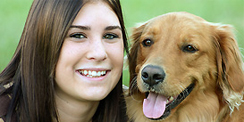 Inclusive And Welcoming
Relax, enjoy and have fun with a dog you're happy to live with as part of your family and lifestyle
.
Once we have the foundation training and skills in place, we welcome all handlers, breeds and sizes of dog to join in have some fun.

Working at our own pace and abilities, we`ll adapt each exercise to give the right level and type of challenge for a successful outcome.
Offering you the best we work with a wider team of talented experts passionate in their specialisations.
For serious hobbyists we also have advanced and competitive options.
Best Practice Learning

100% Satisfaction Money Back Guarantee

It's simple; If you decide and tell us at the end of the 1st class of your 1st course, it's not for you, we`ll offer you a full refund.
We`ll get the best out of our puppies and dogs by building and practising positive, reward based techniques that work for us and their individual needs.

We value the diversity of customers' skills and experience, ensuring everyone has the right amount and type of support for their needs including advance welcome packs and course support materials to set you up for success.