our Dog trainers and Dog behaviourists
At the heart of the Norbreck team you`ll find Steve and Ange Maher and our dogs who of course are all perfect! - perfectly normal displaying a broad range of personalities and dog behaviours.

We've built on our many years' experience in dog and people; training courses, workshops and events to transform Norbreck, our home and base since 2008, from a derelict farm into a very special and welcoming dog training and activities venue.
Were confident that together you`ll enjoy best practice learning for people and dogs in a safe customer focused environment.

As for relaxation. Well its dogs again whether its dog walking, dog obedience, hanging out, training games or their highlight of a swim. We simply enjoy and have fun with dogs we`re happy to live with as part of our family and lifestyle.
As time allows you're likely to find us succeeding at championship level dog show, judging or in a display team.
Offering you the best we also work with a wider team of talented experts passionate in their specialisations.
Core Team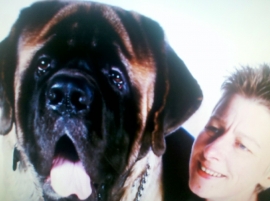 Ange Maher
PGDip.M : MCMI : MBILD
TAP. : m.dip L&D : m.prac L&D : dip.lf : dip.ld
Academy of Dog Training & Behaviour (ADTB)
Member : Approved Instructor : Registered Assessor of New Graduates
National Register of Dog Trainers and Behaviourists
Ange heads up our learning programme and is uniquely qualified and experienced across the triple disciplines of dog training & behaviour, people learning & development and business management.
With a reputation built over 25 years she's highly sought after, running training courses, workshops and events across mainland Europe for international audiences.
Alongside the group sessions Ange is passionate and patient in her private work, which includes a range of organisations, charities and individuals covering a broad range of invisible and physical disabilities working towards a greater enrichment and personal goals.
Steve Maher
National Register of Dog Trainers and Behaviourists
Steve heads up our facilities development and management.

As a transformational craftsman, with a strong background in health & safety he pays attention to what's important to you with thoughtful and creative solutions to bring you an exceptional customer experience.

An experienced handler and trainer with a natural engaging personality and a real affinity for people & dogs he can often be found creating something exceptional.... under close canine supervision.
Offering You The Best: We're delighted to work with a wider team of specialists and experts such as:
Muriel Coates - Pet Dog School

I have been training dogs using kind, reward based training methods for 15 years.

I am a member of the Association of pet dog trainers UK (APDT 951) and a Tellington TTouch Practitioner. I am a member of the Animal Behaviour and Training Council, an independent body, set up to regulate the quality of training members of the public get from dog trainers and behaviourists.

I am also a member of the Tellington TTouch Guild, and Pet Professionals Guild.
Tellington TTouch is a very kind and respectful way of working with animals. It can help them overcome a number of training and behavioural problems. These can include such things as poor recall, noise sensitivity, fear of fireworks,general fear, pulling on the lead, and reactivity to humans and other dogs.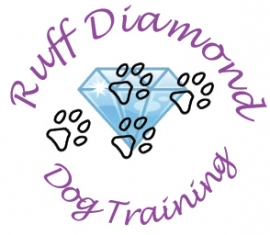 Cris Brown - Ruff Diamond Dog Training
I am passionate about dog training, both training my own dogs and helping others to train their dogs.
I am a member of the Association of Pet Dog Trainers (APDT 897), an organisation which promotes kind, fair and effective methods of training.
Over the years I have studied canine behaviour and have a Foundation Degree in Canine Behaviour and Training.
I particularly enjoy clicker training and watching dogs learn through clicker training
I am currently the proud owner of four dogs, Phin, Rab, Cal and Rossi and the majority of my spare time is spent with them, whether it be walking them, doing some training or just spending quality time together.
"You're at the heart of everything we do
We pay attention to what's important to you with thoughtful and creative solutions"
Our Principles And Beliefs
We're inclusive and welcoming.
We believe in access for all.
We`ll get the best out of our puppies and dogs with force free science based methods that are positive and reward based.
Customers deserve best practice learning for people and dogs.
Every person & every dog has unique needs, skills and experience.
Training supports powerful lifelong relationships.